The Healthy Foundations Program
The Healthy Foundations program came into being as the result of Lauren's work with children who had speech and feeding issues. One child's particular need for help with picky eating motivated Lauren to develop a systematic approach to helping picky eaters broaden their palate. It didn't take long for parents to hear about Lauren's approach and how she was helping one child after another become a better eater. The natural progression was adding in a real focus on healthy eating and how food choices affect brain development. As a certified Better Brains for Babies educator and a Licensed Speech/Language pathologist specializing in oral-motor feeding therapy , Lauren found herself ideally prepared to offer a unique intervention program for families and children who wanted to optimize brain development, health, and wellness. With an organic melding of her passions, The Healthy Foundations Program was born.
The Healthy Foundations Program is a community resource that educates families and schools on a variety of topics, including: brain development, nutrition and social navigation. The Healthy Foundation Speaker Series is proud to host nationally and internationally recognized experts such as, Paul Nussbaum, Ph.D., Kelly Dorfman, M.S., L.N.D, and Deborah McNelis, M.Ed. As part of Early Insights, The Healthy Foundations Program offers individual and group therapy as well as summer camps. Brain health/nutritional consultations are facilitated with internationally renowned licensed nutritionists. We offer on-going support and education for individuals and families working with our nutritionists.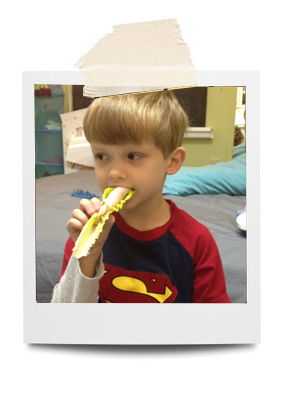 Make a New Connection...

New neural pathways (synapses) form each time the brain experiences something new. Research tells us that the brain remains "plastic" throughout our lives.
You can learn more about your child's developing brain at:
You can learn about your aging brain at:
We Support Picky Eaters & Social Navigators!